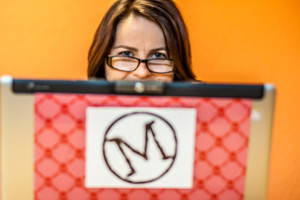 Words matter. I say this often and I mean it. Today I read this on Twitter:
I dare you, while there is still time, to have a magnificent obsession. – William Danforth
A magnificent obsession.
Not just any ol' obsession but a magnificent one.
What does that mean? I looked it up in the dictionary.
Magnificent: "Superlative or outstanding in its kind." (source: freedictionary)
Obsession: "Compulsive preoccupation with a fixed idea or an unwanted feeling or emotion, often accompanied by symptoms of anxiety." (source: freedictionary)
What would a magnificent obsession look like?
When I think of the fans of The Beatles, I think magnificent obsession. They were preoccupied and compelled to catch a glimpse of the Fab Four. They climbed walls, waited at airports, chased John, Paul, George and Ringo down streets around the world and it was well worth it. The Beatles were – and remain – a magnificent piece of music history.
Pete Best is probably wishing he had stayed.
I have obsessed about any number of people, things, events, places and ideas. In fact it often causes me to wake in the middle of the night. I stare at the ceiling. I get a glass of water. I pace the house. I watch the sun rise.
Until today I never thought of it as magnificent obsession.
I just thought I had insomnia.
Turns out I am magnificently obsessed about any number of [insert noun] in my life.
I wonder if you have a magnificent obsession. Share in the comments. Maybe if we all share we can sleep through the night…I can dream, can't I? 
Source: http://www.thefreedictionary.com/magnificent
http://www.thefreedictionary.com/obsession
McAuley Freelance Writing helps businesses get noticed online through content marketing including blogging, copywriting and social media. We like to say we're Word Stylists. While celebrity stylists help their clients find their public style with clothes, hair and make-up, we help our clients find their style with words and messaging. Call us at 480-206-6452 to learn more about how we help businesses.