Quick lesson in online dating for those of you that are happily (or unhappily) married or otherwise attached. Basically, you can look for free but if you want to talk to someone or someone wants to talk to you, there is a fee involved.  The fee is usually monthly so there's a bit of a commitment, at least to joining the site…lol. Dating sites are all a bit different but you get the idea and no, I will not tell you which site I use.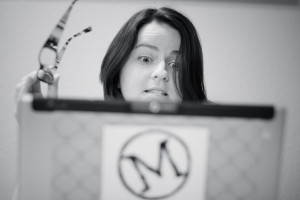 I received an email from a guy who said something about how much he liked my profile.
He said it was, "by far and away the best, funniest and most informative I have read and probably will read. It makes me want to share a table with you and see if you can match style words with me."
Sigh. That's pretty cool.
Problem #1: Upon review of his profile he is four years older than what I had put for my ideal match. Not a deal breaker.
Problem #2: He is in a photo with four teenage looking humans. Deal breaker? Maybe.
I emailed and asked him about the four teenage looking humans. They're his but most of them are done with college. Ummm…are they triplets? He's within a decade of my age and admittedly started young.
Deal breaker? Not so much that I wouldn't entertain his offer to sit across the table and match word styles with him.
We exchanged a series of emails and set a coffee date.
 Perhaps he found this blog and this is why the next series of events happened….sigh.
The coffee date is rescheduled due to….wait for it…a business trip to another state to negotiate the sale of a pecan grove. 
In another week another reschedule about another deal that I don't entirely understand, a few emails exchanged and….radio silence for the last couple weeks.
Deal breaker? Ummm, yes.
The Lesson: If you don't want to go out with a woman, don't make up excuses like pecan groves in other states. Just tell her the truth. If you really have deals in other states, you should stay in contact with her. And if you have a wife you're cheating on, stay the f*** away. In related news, if she gives you her phone number, use it sweetie. Heck, if her friend gives you her number you should use it.
McAuley Freelance Writing helps businesses get noticed online through content marketing including blogging, copywriting and social media. We like to say we're Word Stylists. While celebrity stylists help their clients find their public style with clothes, hair and make-up, we help our clients find their style with words and messaging. Call us at 480-206-6452 to learn more about how we help businesses.