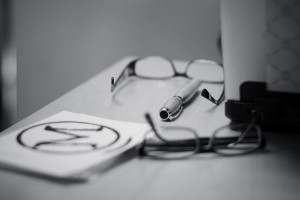 Wired Business recently ran an article about Shaq's five principals for upping your business game. I was surprised to learn Shaw is a techy geek. I like him more now that I know this. He also has a great world view.
Simplicity: Whether it's basketball or an investment, he keeps it simple. I have a mug with the message 'the more simple we are, the more complete we become' written on it. When my life is complicated or stressful, I use that mug every day. It's an important message.
Geeks will take over the world: Of this Shaq and I are certain. There is so much information to share the world needs geeks to find the best ways – and words – to get it to lesser geeks.
There's no I in TEAM: Shaq and I agree we cannot do everything ourselves. We need to focus on our strengths and hire out the rest. That's when we are most successful.
It's about showing, not telling: It's not about being in-your-face about who we are or what our business offers. Be true to who you are and reflect that in what you do. There's no need to tell people you're great if they can see it in who – and how – you are in life.
Formula for Life: Shaq says it best, "It's 60 percent make you laugh, 30 percent inspire with a quote and 10 percent sell something. You still gotta sell" Whether you're selling your business services, yourself as an employee or YOU as a friend, significant other, etc., we have to make people laugh, inspire them and sell them on who we are. It's life.
I love that Shaw makes upping your business game simple life lessons. It makes it easier to remember and implement. Here's to your success!
Anne McAuley is a Mesa, AZ based freelance writer and owner of McAuley Freelance Writing. She helps businesses get noticed online through content marketing including blogging, copywriting and social media. She likes to say she is a Word Stylist. While celebrity stylists help their clients find their public style with clothes, hair and make-up, she helps her clients find their style with words and messaging. Anne can be reached at [email protected] or on Twitter @freemcauley.