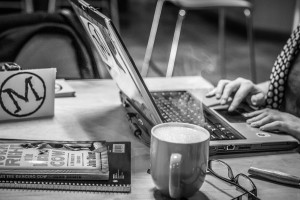 When I was growing up, my parents taught me to be responsible.
My brothers and I had chores and received an allowance.
We got good grades in school.
We were polite and respectful of others.
We understood our actions and words matter not just to our parents but to those in the world outside.
As an adult who is a business owner, writer and public speaker, I believe I have a responsibility in what I say, in what I write and in everything I do, to be consistent in how I present myself.
A brilliant young man recently reminded me that we must be appropriate in everything we do.
The problem today is that so many people do not know how, or have no reason, to be responsible for themselves or their actions. It's a travesty.
If the best I can do in this world is to be the same person in public as I am in private, then I will have lived a good life.
I am not perfect.
I screw things up.
I hurt people's feelings.
And I know how important it is to say I am sorry and really mean it.
We all screw up. If we have a sense of responsibility to make things right – and act on that sense – this world will be a better place for everyone.
Anne McAuley is a Mesa, AZ based freelance writer and owner of McAuley Freelance Writing. She helps businesses get noticed online through content marketing including blogging, copywriting and social media. She likes to say she is a Word Stylist. While celebrity stylists help their clients find their public style with clothes, hair and make-up, she helps her clients find their style with words and messaging. Anne can be reached at [email protected] or on Twitter @freemcauley.
Related articles